Are We Dancing Brazilian Zouk or Lambada?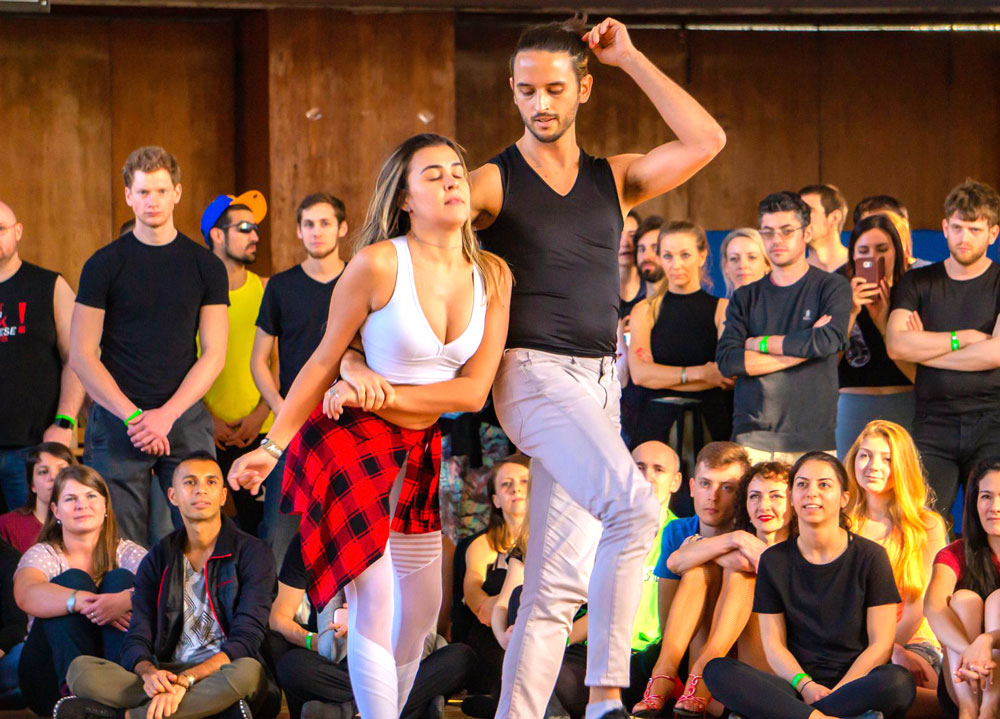 Hi, guys!
This is Nelly Caldeira and I was invited by Zoukology to share my opinion on the following topic: Are we dancing Brazilian Zouk or Lambada?
I believe I am far from being the best person to answer this question since I haven't dedicated myself enough to lambada yet. My partner dance experience started when Brazilian Zouk was already spread worldwide as a dance language with its structure and variations. I believe answering this question properly requires a lot of cultural understanding as well as researching the dance roots and interviewing the people who are truly involved in contributing to it.
Considering that, I'll not only be giving my humble opinion on it but I'll also be helping Zoukology to gather and transcript some different instructors opinions and experiences on this subject.  Our intention is to contribute to a healthy discussion in the community as well as to present different point of views on the topic. Making space for growth and not deciding on the ultimate truth is what we are looking for, so stay tuned for future articles and posts!! =)
My point of view about the topic though is that we dance both things and I see no point in merging things together so they keep their values. I believe both dances have differences technically, musically, culturally and even energetically. That doesn't mean they are completely disconnected from each other. It's impossible to deny lambada as a root and as an influence to the Brazilian Zouk, at the same time, it's just impossible to deny that Brazilian Zouk has evolved as a dance throughout the time. Brazilian Zouk, just like every newborn kid, had the chance to explore the world and grow into its own characteristics and personality (techniques) without necessarily disconnecting completely from the values (foundation influences) from its lambada parent.
For me, Lambada and Brazilian Zouk present differences not only in step timing but also in body motion and dance techniques. One feels more circular in many moments, while the other will preserve the lines even in circular movements. One will explore some visual connection a lot more, while the other will probably value some more hip/core/body connection. Even in music, they can explore different energies, Lamba will bring its ENERGIA and JOY to the dancer's body expressions, while Brazilian Zouk can play with different dance dynamics, micro movements, low energy music as well as merge itself with other music and dance types. Brazilian Zouk was danced to the Zouk traditional music once, but its cultural and geographical expansion over the years required from it a more clear and universal language structure. That's when Zouk also became Zoukable. With time we were dancing to a variety of rhythms and also being influenced by different dance types, like ballet, contemporary, hip-hop, etc. Dancing to pop music is now very common in Brazilian Zouk, but dancing to the traditional Zouk music can be just as good, challenging and fun. What I believe is that both dances have their cultural importance, while lambada will bring a very beautiful and strong Brazilian culture reality, Brazilian Zouk will bring these roots changed and influenced by the modern and global Era we are living in.  The cultural aspects of these dances, which definitely influence the dance techniques,  can be understood and explored in order to make more sense, but they can't be valued or devalued in comparison to one another.
I feel very lucky to be living in a moment where this subject can be more explored, discussed and understood. We have the perfect scenario for growth not only dance wise but also culturally wise. This is the time when the old and the new meet. They are both PRESENT,  both make sense, add and contribute to our lives and to our dance consciousness. Just like everything else dance is part of a cultural, social and anthropological process. Recognizing the roots of the dances and the influence of one on another sounds positive, beneficial and fun to me as long as we don't want to win a battle on which dance is right and which dance is wrong, or on which dance is better and which one is a fake. This is the time for both Brazilian Zouk and Lambada to explore themselves technically, to understand its similarities and differences more clearly, to establish boundaries and at the same time to keep their essences. Life becomes easier if we keep in mind that dance doesn't emerge in only one place isolated (especially living in the global era), dance is one of the art forms which tries to satiate human's need for self-expression and I believe Brazilian Zouk is a result of diversity and need for connection, at the same time that lambada represent a cultural reality that brought freedom and happiness to people in so many different aspects.
Lambada and Brazilian Zouk represent different eras, different socials aspects and to a certain extent different mentalities. For me, one will forever be the root, the loving parent that brings the family together, that reminds everyone of the importance of caring about the traditions and the family's history. The lambada-parent guides and influences, it also provides a source for knowledge and a space for growth. While, the other one will be the adventurous kid that brings new friends home, explore different places and people, try new things out, even question some of the family values and eventually create their own understanding of the world. The Brazilian-Zouk-Kid won't ever be the same as the parent, but it will definitely carry the family genes and history with it. Well, that's how the family tree grows, parents and kids' roles switch places sometimes, there are some misunderstanding on the way of independence, there are moments when they distance themselves from each other and other situations when they feel like it's time to reconnect, as long as there's respect for each one's space and importance both will coexist beautifully.
I'm very honored to be able to share my point of view in this article, at the same time I can feel the weight of responsibility we carry just by commenting about it. I believe we'll all benefit from this discussion if the real intention behind the studies is contribution, understanding and growth and not merely a game for power and truth. Digging into the past, understanding the present and working for the future requires lots of openness and courage too. One thing that's true is that on the dance floor we all share similar needs. So it's not about who is right and who is wrong we are all looking for some sort of connection, fun, contribution, challenge, progress, and even healing. We look for that sense of self-realization, presence, and joy. Something that moves us forward and makes us feel ALIVE. During life, we'll find different ways to accomplish that. And you know what? They will all be worth it. 😉
Thank you Zoukology for inviting me to start this article's conversation. We are very lucky to be able to embrace this subject more profoundly. As cheesy as it may sound, we are a dance family, lambadeiros and zoukeiros, conflict is part of the process, but connection also is, so, I can't wait to hear, learn and experiment more of it.
Zouk hugs,
Namaste
Nelly Caldeira.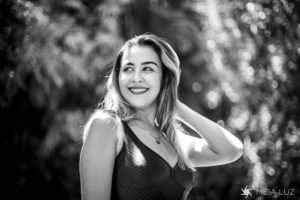 About: Nelly Caldeira
You may also like...
Sorry - Comments are closed