Pay It Forward! How Dance Is Saving Lives And How You Can Help!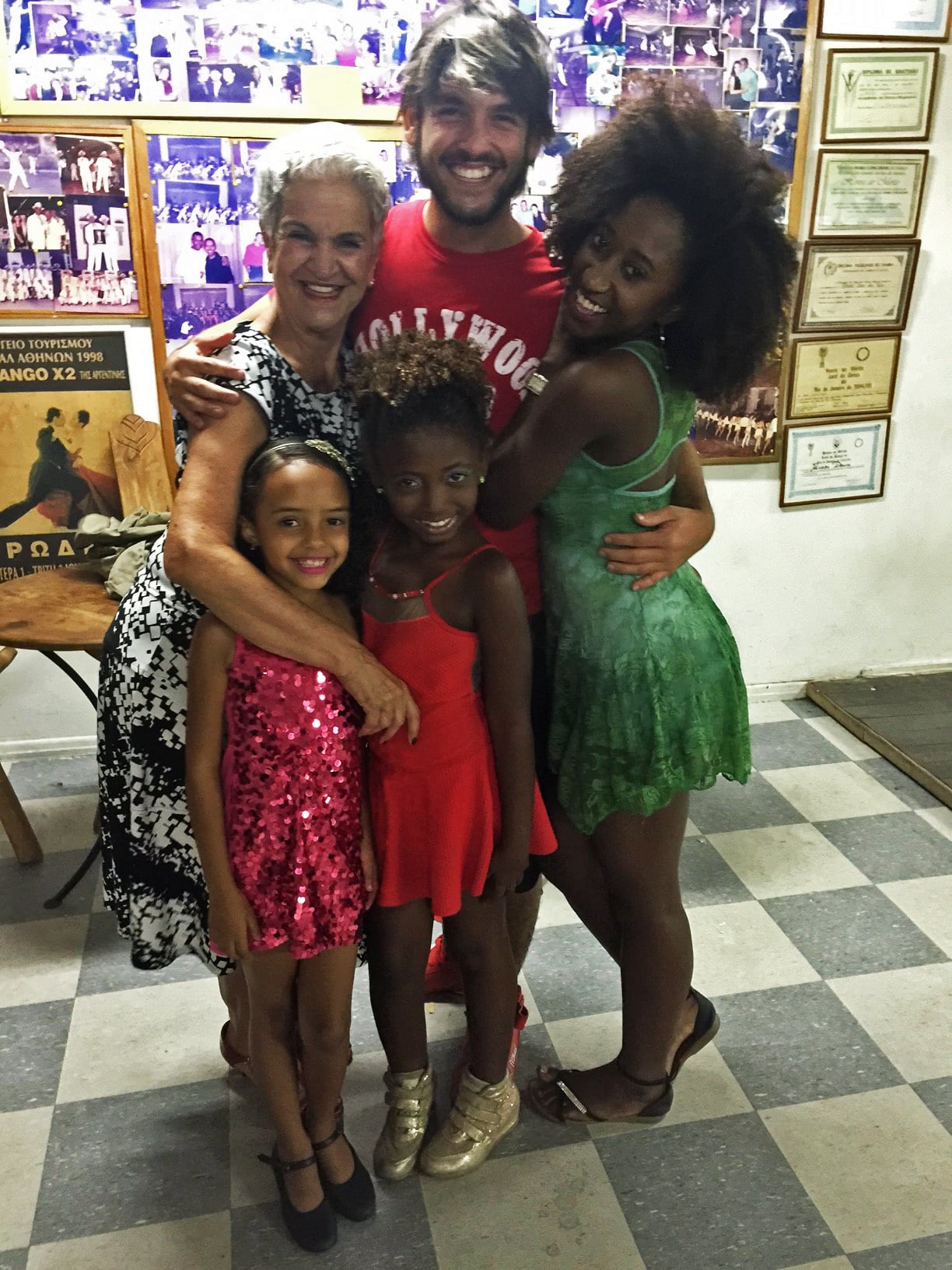 Donate here: https://www.youcaring.com/riochildren
Have you been saved by dance? Maybe you were the new kid in town and Zouk socials helped you become part of a community. Perhaps you had a break-up or divorce and ballroom classes helped you find a new social network. Possibly, you were struggling with your health and salsa whipped you into shape in a fun and social way. More seriously, maybe you felt lost, lonely or had an addiction and dance provided you emotional refuge and a renewed lease on life. Each of us has a backstory of finding this wonderful gift and many of us can honestly say we were saved, at least in some small way. Did you know that dance is currently saving children who are suffering in poverty stricken conditions?
There is a program in Rio de Janeiro, Brazil that is offering children the chance to escape the realities of living in socioeconomically disadvantaged neighborhoods. "Social Project Alvinho's Dance," founded by Rachel Mesquita is a program dedicated to enhancing children's lives through dance. The classes, which take place at the Academy of Alvaro in Copacabana, offer a constructive and healthy way for these beautiful children to spend their time… learning dance. Completely non-for-profit and without true sponsorship, the instructors volunteer their time, without pay, to teach the art of zouk, samba, forró, swing, bolero, salsa, waltz and tango. In addition to instruction, the program also aims to provide necessities such as food, bus tickets, clothing, and shoes, to certain children who are in severe need. Many of these items are donations from friends and fellow dance instructors that they call their "guardian angels." Mesquita explains that they need this financial aid to accomplish their goals; to nourish the children while attending class, to provide clothing, shoes and transportation, and to lend emotional support and create a positive environment for the children, ultimately helping them live longer and healthier lives than those commonly experienced by people in such impoverished areas.
Here are some statements from these amazing children describing their struggle and what this program means to them:
Caio, 16: "My social status is low, but I am not miserable. Dance means everything to my life, it has helped me become expressive, confident and meet friends. I hope to become a professional and, God willing, improve the condition of my family."
Emerson, 17: "I live in one of the most violent communities in Rio. My family does not have much money but my parents strive to give the best to me and my sister. Ballroom dancing entered my life and I am very grateful because it is where I learned to dance, to have the behavior of a gentleman and to know and respect others. I want to dance to have a better life and fulfill my dreams."
Tamara, 19: "I live with my father who is a widower and works as a taxi driver. Our socioeconomic condition is very tough. Through dance I have learned to be less timid which has improved my social life. I learned to trust myself more and to focus on hard work."
Davi, 13: "My economic status is very, very poor, but dancing helps me to feel much better as I get to meet new friends. Dance also helps me to remain hopeful. I hope for a coat, shoes, and new clothes so I can dress better to feel better."
Roberta, 17: "My family condition is difficult. I have a brother with hearing problems and we spend most of our money on health care for him. Dance for me is my life; it's my balance and it helps me get through difficult times. The Academy is a place where I can be myself."
Andress, 17: "I come from an area that is very violent and poor. The dance program is my LIFE. It has helped me learn to communicate better and meet people that I would never have met otherwise. I am battling every day, but through dance, I get to express my feelings."
Karine, 18: "I live in a very dangerous community. Ballroom dancing enriches my life in so many ways. It gives me pleasure and happiness. Dancing has inspired me to go to college to become a physical education teacher."
The list of accounts like these goes on and on. There are currently 70 students (age range 6-19) who are attending this program, some of which live extremely far, traveling up to three hours one-way to attend class.
Zoukology has a personal interest in these children as we visited them during a recent trip to Brazil. They are a lovely group of grateful youngsters and the positive impact that the program has upon them is clearly apparent. As a closely-knit Zouk community we encourage all of you to show your support for these young dancers. We have set up a YouCaring.com account where you can see pictures from our recent visit and, more importantly, DONATE! No amount is too small and every dollar goes towards supplying these children with necessary items for the program such as food, water, transportation, shoes and clothing.
Let's show some Zouk love and pay it forward! Please visit: https://www.youcaring.com/riochildren
For more information on the Social Project Alvinho's Dance please read Jessica Carro's interview with Rachel Mesquita here: http://zoukology.com/rios-new-dance-stars/
Tags BallroomBrazilDance SchoolDonateRaquel MesquitaRio de JaneiroRio's Community Dance Program
About: Danielle Marie
You may also like...
Sorry - Comments are closed
Allan Z ft Ficci – Senses Overload (ft. Laura Hahn) Remix