Building a Zouk Community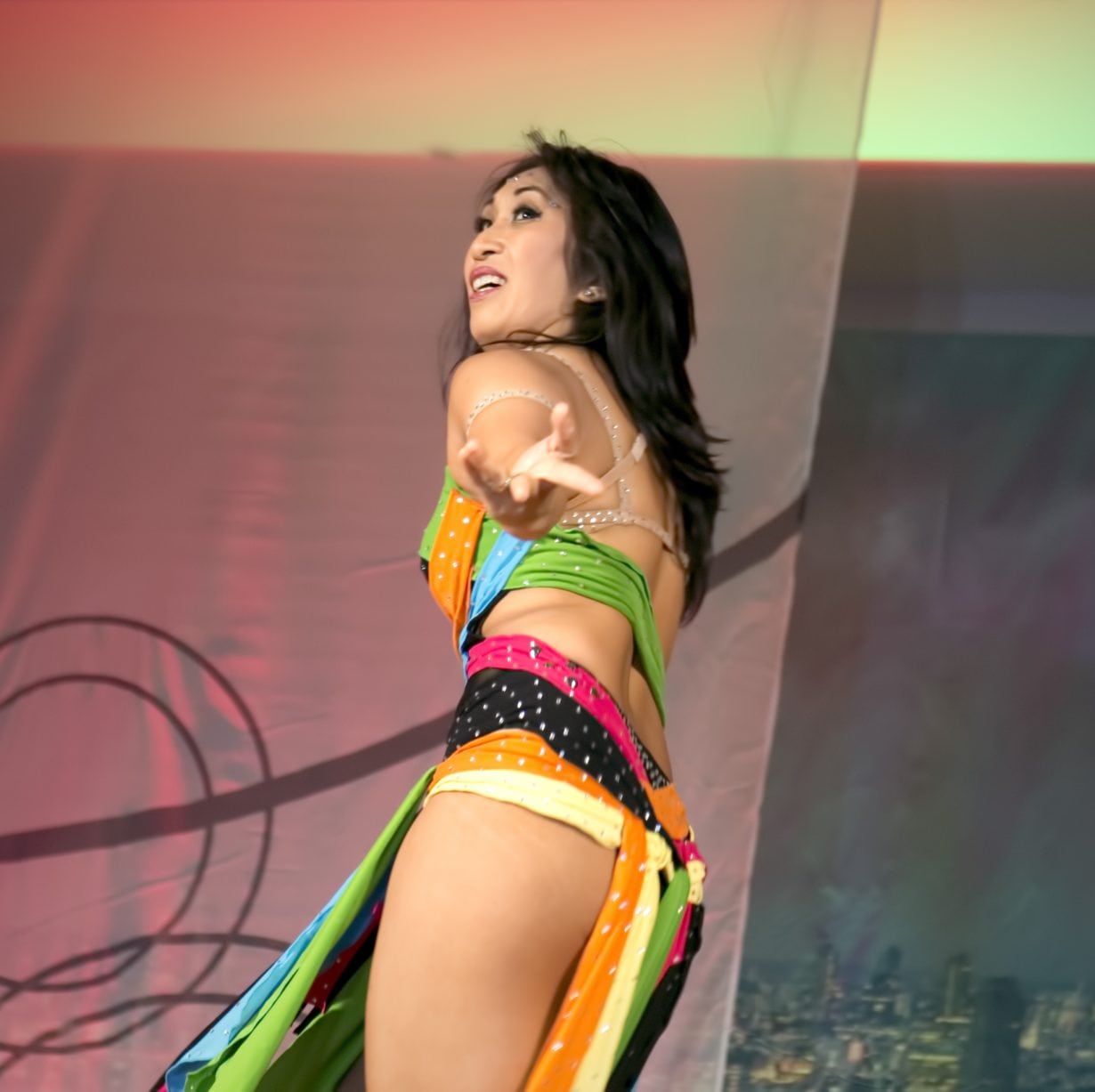 "Rome wasn't built in a day": Creating a passionate, dedicated and committed Zouk community from scratch in the Big Island of Hawaii, certainly needs planning, time and aloha. Needless to say, the success of such goals relies not only on one person's efforts, but also on the help of the dance community at large.
This is the story of my journey in building a Zouk community in Kona, which began over two years ago.
When we decided that we were going to move to Hawaii back in 2012, I wanted to make sure I could continue the activities I enjoyed doing with friends, like dancing Brazilian Zouk. At first I posted a message on facebook, asking if anyone knew how to, or where to Zouk in Kona, on "Big Island Salsa Dancers" page. Only one person replied: Stephanie Bolton (a belly dancer, teacher and owner of Mauna Lea Manor Dance Studio). She had taken a class in the Mainland and seemed interested in learning more. I was hopeful. I knew I needed only one passionate dancer to stir up some interest to spread the Zouk bug!
The thought of spearheading a Zouk class from zero was quite daunting at first since as a woman I had mostly been a follower. So I reluctantly started my journey learning how to lead and to understand what was important in partnering for both roles. I also had to learn the dance from an instructor's point of view, understanding fundamentals and sequences to make the progression logical and organic. I felt professionally accountable as a dance educator, who had designed courses and taught in colleges, studios and school districts, to present the dance with integrity, sound knowledge and artistry. So I studied the Zouk syllabus from Larissa and Kadu's DVD series and online courses, and compiled all of the moves I had learned sequentially from NYC RawZouk's director Jeremey Adam Rey, as well as getting certified with ZoukNY. In addition, I felt I had to experience choreographing Zouk dances, which eventually were performed in NJ, NY, HI, Philippines and UK! Finally, I consulted with well-respected International Zouk teachers on what is most important to focus on when teaching Zouk, as well as the misuse and overuse of head movements in Zouk, and the misunderstood aesthetic of the dance.
So on my visit in the summer of 2013, I arranged to offer two Zouk classes. Three students showed up. I felt encouraged. I even tried teaching the 2013 IZFM choreography, but the dancers did not feel secure enough with their Zouk to continue practicing without me. Still, it was an amazing experience to dance at Pahoehoe Beach Park with the crashing sound of the waves in the background. Soon after I left, I connected Jonathan Troupe, a Zouk teacher from the neighboring island of Maui, with Stephanie as he was planning to visit Kona. Together they organized more Zouk workshops at Mauna Lea Manor, which gave another opportunity for people to learn more about this dance.
Later in the year I returned to Kona. As a gift to my new future home, I offered a free intensive workshop to stir even more interest; I did not want finances to stop anyone from trying and learning the dance. About 12 people turned up, men and women! It was so successful that one student suggested I teach a Zouk class at the salsa social, held at the Elks Club, where I had already planned to perform my Zouk solo "Inspiration". There, I was able to introduce Zouk to 7 new people, and all seemed to have enjoyed learning the new dance. My trip also coincided with the 1st "Dances of Love Festival" held in Honolulu, (focused on Zouk, Kizomba and Bachata) and organized by Rachel Meth. I was honored to have been able to teach and perform there representing the Big Island of Hawaii!
A year later, I finally and permanently moved to Hawaii. Within the first two weeks, I was invited to teach Zouk at the Daylight Mind Coffee Co.'s Tuesday salsa event. A week later, Lance Oliver, the dance teacher whom I had taken a salsa class from in the past, also invited me to take turns teaching on Thursdays at Amethyst, a classy nightclub in downtown Kona! Again, getting to know the dance community before moving seemed to have been beneficial in establishing some professional connections for future teaching opportunities. Additionally, by the 4th week I was invited to teach a 2-hour intensive workshop in Waimea, in hopes to attract people in the Northern area.
 ***
As a Zouk pioneer in the Big Island of Hawaii it is exciting to be the first to share this beautiful dance I am passionate about, without feeling territorial about it. I also recognize that as a pioneer I have the great responsibility to nurture a positive, supportive, dynamic and inspiring Zouk scene. And finally part of being a pioneer is to pave the way for others to bring their knowledge, skills and talents for the benefit of the Zouk community as a whole.
The increasing interest and participation in the dance classes so far, have shown that determination, passion for a dance and connecting with the community, have facilitated the process of bringing Zouk to my new home. Stephanie Bolton, who was also my first student in Hawaii, has been instrumental in promoting Zouk in the Big Island. She hosted the first Zouk-ation in January 2015, a 9-day vacation package held at her studio and cottages, with Jeremey Adam Rey of RawZouk from NYC, in addition to Yoga, Belly dancing, plus guest artists and socials with live music.
Presently, I am thrilled to continue sharing Brazilian Zouk with the dance community in Kona, Waimea and soon Hilo in 2015. Zouk is a sensual and beautiful island dance that one can undeniably infuse with Aloha, and whose undulating and energetic moves seem to effortlessly echo the nalu/wave movement of the ocean's swells, ebb and flow, and cresting surf that surround the magical Big Island of Hawaii.
Tips in building a Zouk community from zero:
Research the dance community, use social media, make connections
Offer classes, ask help from community members
Start a group page on social network as a way to educate (Big Island Zouk)
Refer other Zouk teachers to offer their skills if in area on vacation
Offer to teach a class before a social
Keep the passion for the dance genuine, be generous in sharing the dance
Photography by: Bruno Kongawoin
Tags Aloha ZoukBelly dancingBig Island ZoukBrazilianHawaiiHiloKonaWaveszoukZouk HI
About: Marie Alonzo Snyder
You may also like...
Sorry - Comments are closed
Allan Z ft Ficci – Senses Overload (ft. Laura Hahn) Remix