Times Square Gets Slammed By a ZOUKnami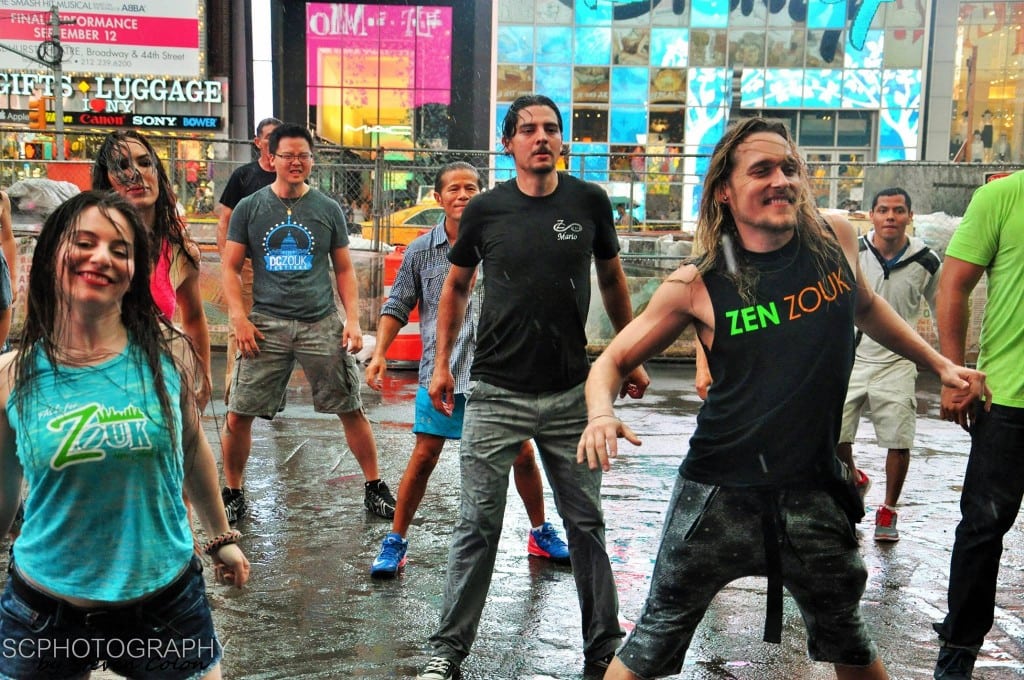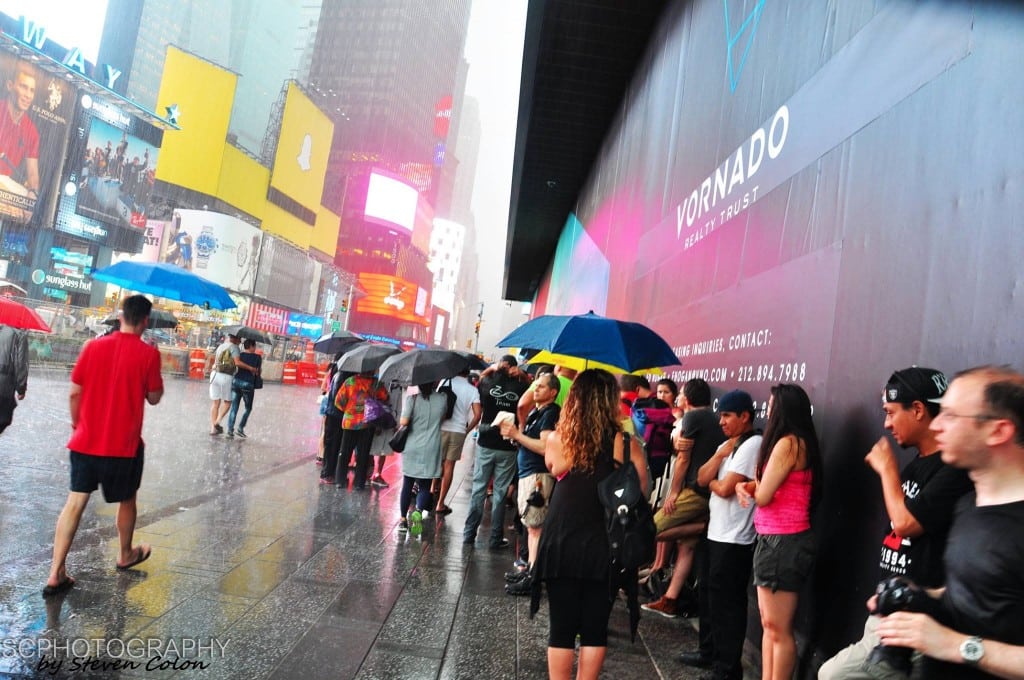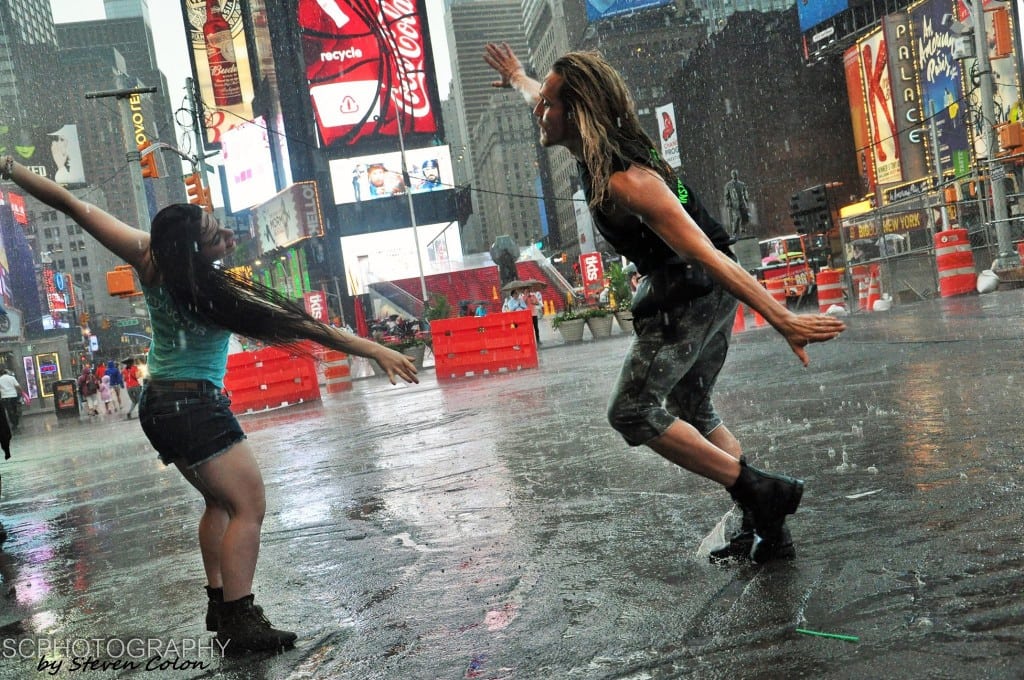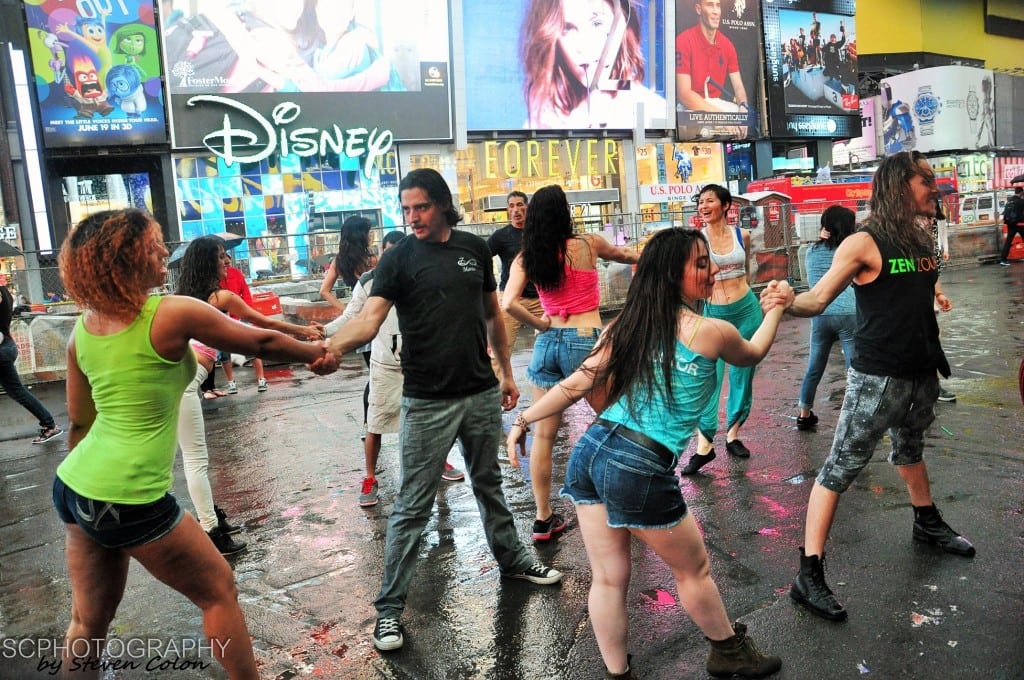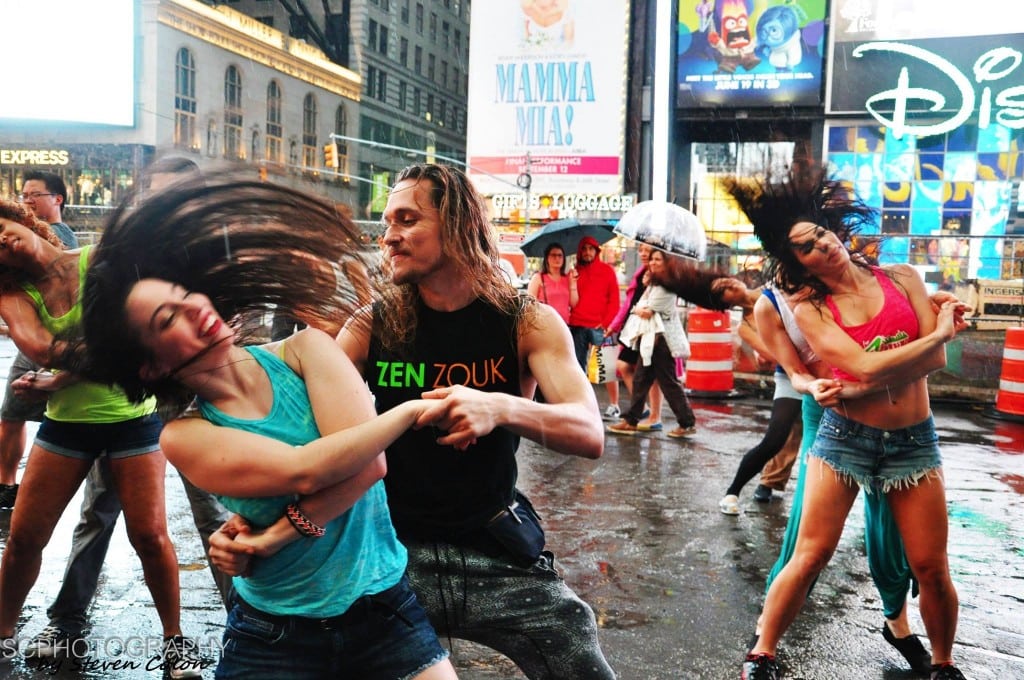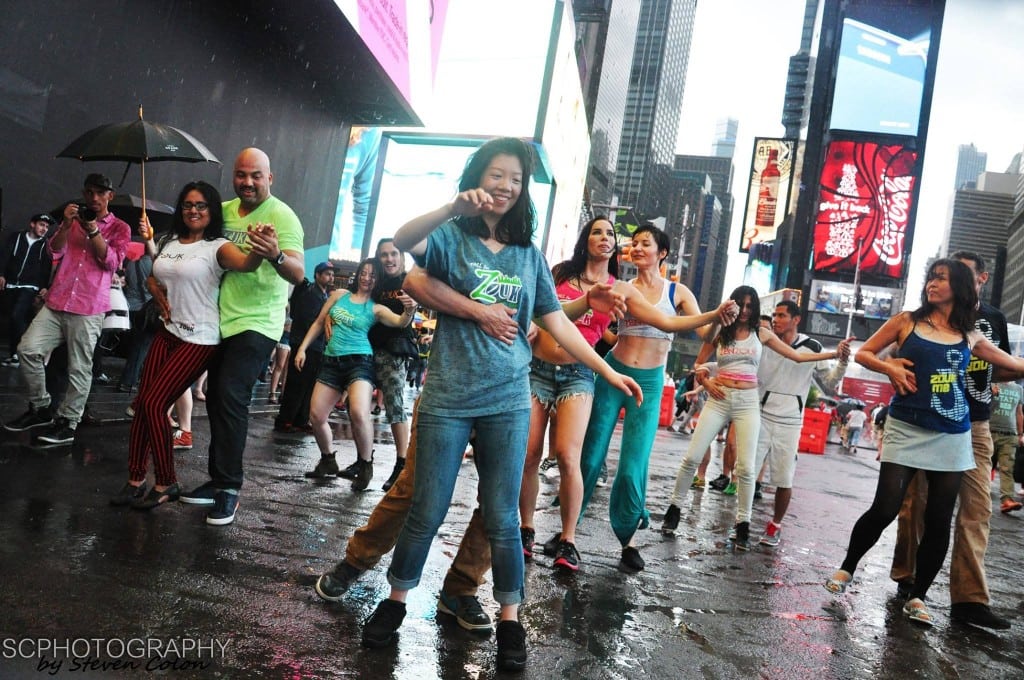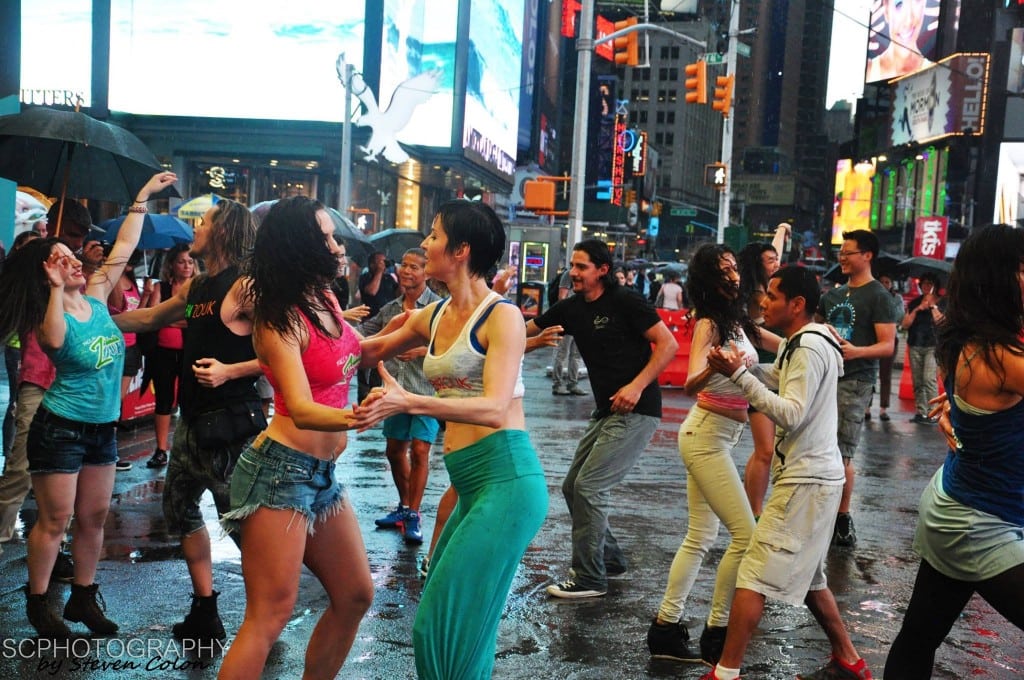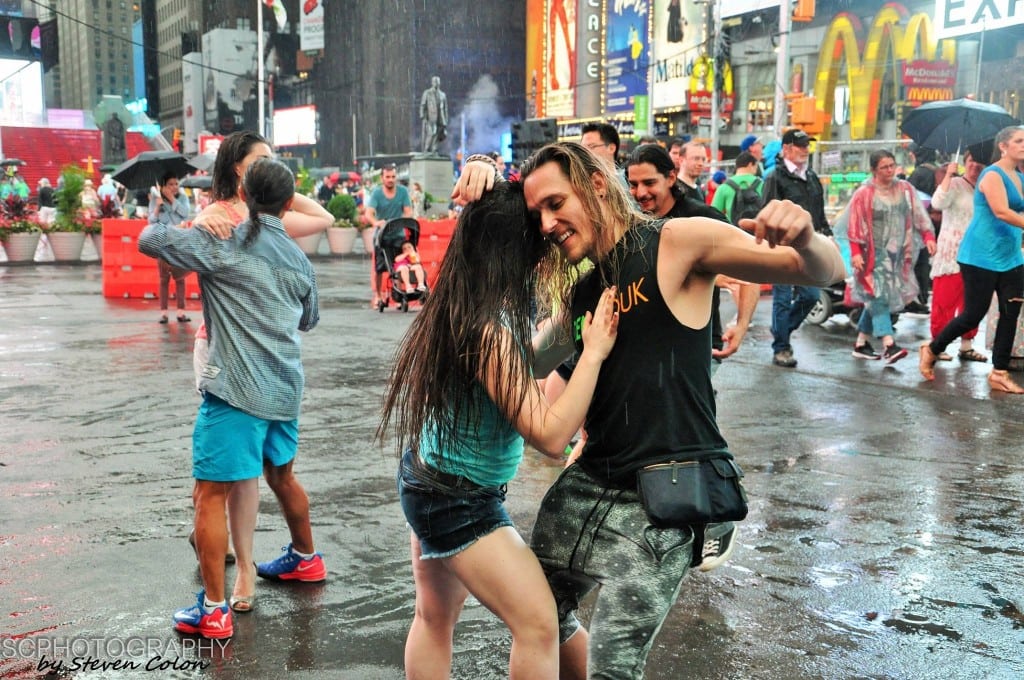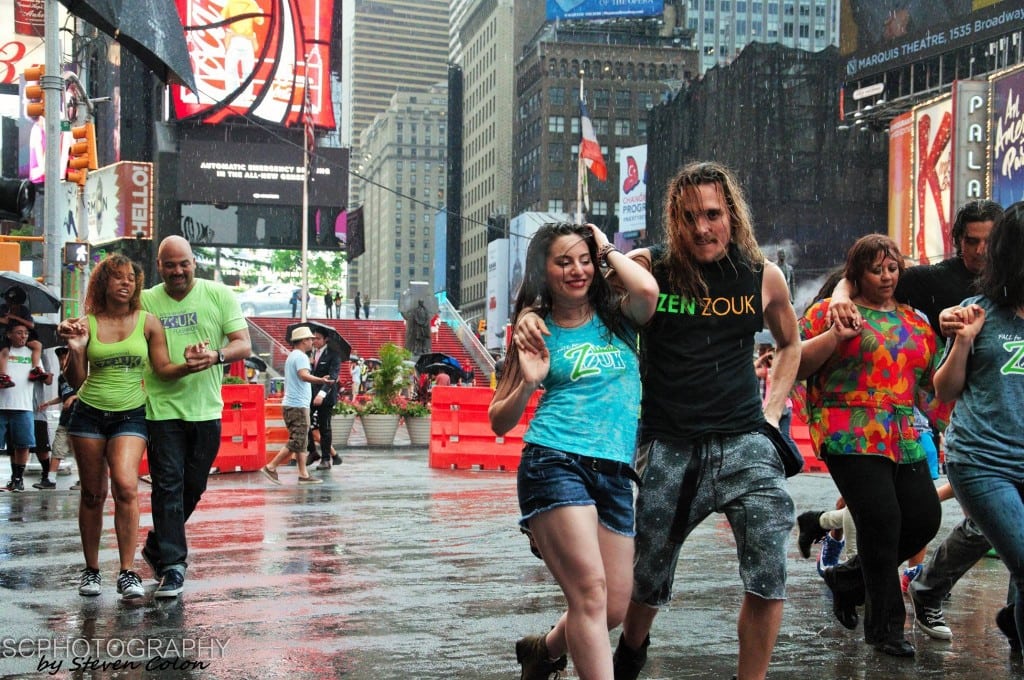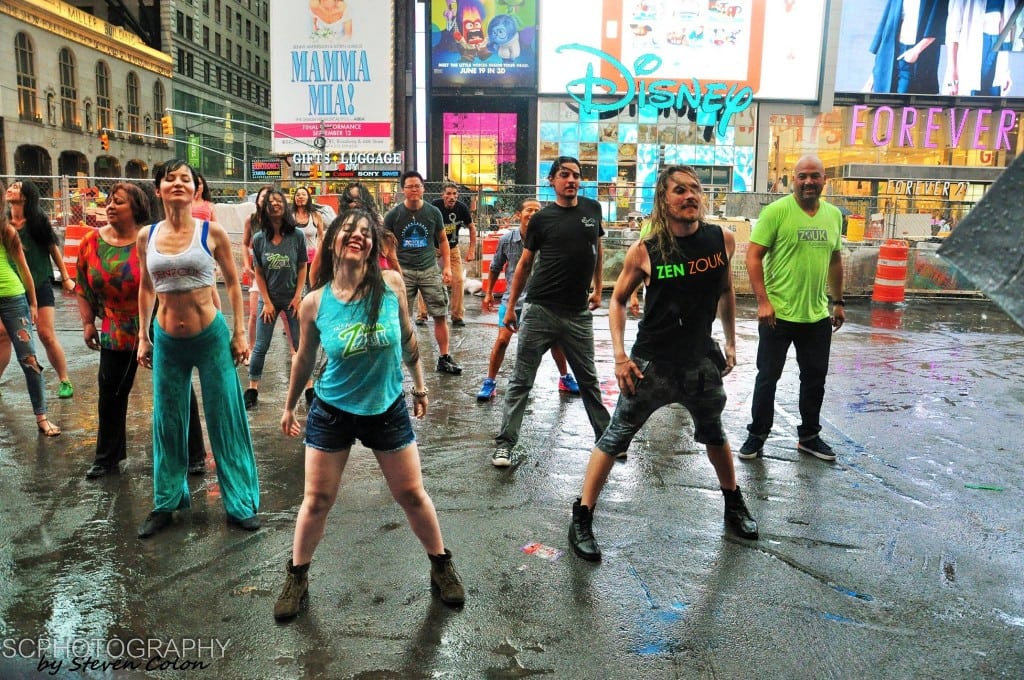 Monday morning update from Weather.com:
"The Northeast got slammed with some rain on Sunday…"
© 1995-2015. The Weather Channel, LLC weather.com ®
You may have witnessed the thunderstorms and the flash floods that hit the NYC area Sunday afternoon. Someone should probably have told meteorologists that Henri Velandia had a ZOUKnami planned for NYC!
Zen Zouk founder Henri Velandia gathered a group of NY and NJ Zoukers together to perform a choreographed Zouk flash mob on the streets of Times Square. Henri and Jessica Lamdon worked with the group rehearsing for 7 weeks and then flooded the streets with Zouk! Interestingly, my iphone blasted off 2 flash flood warnings yesterday. Coincidence… or ZOUKnami?
Check out Steven Colon's photos from this cool event!
Tags Henri VelandiaJess LamdonRySteven ColonTimes SquareZen ZoukZouknami
About: Danielle Marie
You may also like...
Sorry - Comments are closed
Allan Z ft Ficci – Senses Overload (ft. Laura Hahn) Remix