A Danger Among Us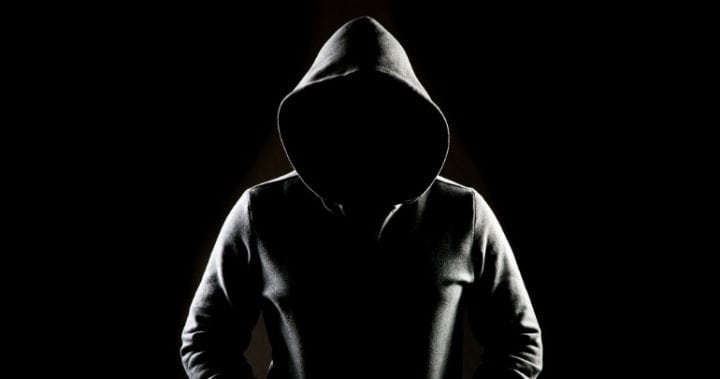 [versão em português abaixo]
"With World AIDS day approaching, we would like to shine a
spotlight on these atrocities to prevent more people from unknowingly
contracting this incurable disease."
There is a deadly disease being spread within the dance community and elsewhere by one individual in particular. For many years this person has denied having the disease and has continued spreading it to people in the US at least four international cities, with indications of many more. With World AIDS day approaching, we would like to shine a spotlight on these atrocities to prevent more people from unknowingly contracting this incurable disease.
Since learning of this, we have personally spoken to many of the victims who have confided their stories to us. They did so in hopes of preventing it from spreading further and to encourage those already affected to reach out for support and learn how they can help put an end to this.  For their protection and privacy, we have changed the names of the women who have bravely come forward and shared their stories with us.
"A very well-known instructor and DJ in the dance
community has been knowingly spreading HIV."
We hope that sharing these stories will help get the word out that this is happening and encourage people to make sure that they do their best to protect themselves and others. We want anyone who has been affected by this or something similar to know that they're not alone and that there are support systems within our community and authorities in various countries actively working to bring justice for these crimes. Please also feel free to reach out to me and so that we can help, including listening and directing you to people that have gone through this who can offer support, advice and encouragement to take a stand.
There are certainly more victims than were willing to speak to us… some of them too devastated to feel comfortable speaking out right now. What we know is that as early as 2011, and perhaps even earlier that that, a very well-known instructor and DJ in the dance community has been knowingly spreading HIV; even after women had informed him that they contracted it from him and even after he was known to have been tested and confirmed to be positive for HIV. We will refer to him as DJ X throughout this article (though not his real name) to protect the privacy of those involved.
"But she was not ready for what came next;
"You have HIV."
March 2014 – Southern USA
Kyla sat in the examining room of her doctor's office, palms sweating and heart racing. Several weeks earlier she hadn't been feeling well. She was very fatigued and feeling pain in certain parts of her body, and decided to go to the doctor for a full physical.
The doctor opened the door and said hello with a semi nervous face. She sat down across from Kyla. "Thanks for coming back in today," she said. "Do you have any idea why we brought you back in?" "No," Kyla said. She proceeded; "I'm sorry to have to tell you this and honestly I have not had to ever tell anyone this…" Kyla's heart immediately sank. The doctor had already verified that she was not pregnant, nor did she have cancer. But she was not ready for what came next; "You have HIV."
"She woke up the next morning with no
recollection of what had happened, but
 it was clear to her that they had sex."
Almost a year earlier, Kyla and her dance partner had invited DJ X as a visiting artist to join them for workshops and socials. They were working to grow the small dance scene in thier rural town. After the workshops, a group of teachers and students went out for drinks. DJ X bought Kyla a number of drinks before offering to drive her home.  She woke up the next morning with no recollection of what had happened, but it was clear to her that they had sex.
She told DJ X that she had contracted the disease but he denied that he had it or that he may have been responsible for giving it to her. As recently as 2016, he has still not acknowledged to her that he has HIV, nor given her an apology. She is working with authorities but, currently there isn't sufficient evidence that he knew he had the disease before he infected her.
"Gisele had a blood test done and
was diagnosed as positive for HIV."
2014 – Florida, USA
In 2014, he started dating Gisele and as the relationship progressed, they moved in together. Gisele noticed he had some unhealthy behaviors and encouraged him to change his habits and take care of himself. Aiming to be a positive influence in his life, she urged him to stop doing drugs and go to the gym regularly. During a routine physical, Gisele had a blood test done and was diagnosed as positive for HIV. She told him immediately and he acted shocked. By November of 2014, Gisele insisted that DJ X be tested and forced him to go to a van that was providing free HIV tests. They confirmed that he had the disease and shortly thereafter, he came back positive for AIDS as well. According to the World Health Organization, it takes 5 to 10 years for an untreated person to develop AIDS from HIV.
Later, Gisele found out from another local woman that he dated in 2013, that she also contracted HIV from him. The other woman told him about it that same year, but was ignored. She now has a family and has been reluctant to speak to authorities, but Gisele continues to to seek justice; working with a detective, supporting other victims and encouraging them to speak out as well.
"Jackie wrote to DJ X;
"I am incurably ill."
Western Europe, December 2016 – April 2017
In late 2016, Jackie started feeling extremely ill and went to see her doctor. Jackie had lived in Florida in 2011 and dated DJ X. Her doctor ran tests and confirmed that she had contracted HIV.  Jackie told DJ X immediately and asked him to be tested. He said that he was "shocked" but was in the midst of traveling so couldn't get tested.
In January, she begged; "Have you managed to find a place [to be tested]? It's pretty important for both of us to know if you are clean and healthy… I think about it every single day." He deflected.
In February her doctors were re-running tests and he promised her via text "you will be ok and happy, you will see."
In April, with the test results now conclusive, Jackie wrote to DJ X; "I am incurably ill."
"No how what happened," he wrote back.
"I have HIV…" replied Jackie.
"Are you serious… Oh [pet name] this not good," he wrote.
"Valentina hasn't been able to pay into the
medical system, and as a result, has not
been able to get treatment."
Eastern Europe, 2017
Valentina had slept with him in the context of a causal relationship a number of times from 2012 until 2016, but DJ X never told her that he had the disease, even in 2016 after he was already tested and confirmed to have AIDS. In 2017, she was tested and was confirmed to be HIV positive. She is an immigrant in the country in which she is now living and had already been experiencing financial difficulties. Valentina hasn't been able to pay into the medical system, and as a result, has not been able to get treatment.
Valentina later found out that an acquaintance had slept with him in December 2016 but had not contracted the disease. She informed her and when the acquaintance asked DJ X in early 2017 if she should be concerned by the rumors and get tested, he told her there was no need.
"Your bravery could prevent others
from becoming infected with HIV."
Early detection of HIV can prevent the spread of the disease and, with today's medications, can drastically limit the damage that it does to the body and make it less contagious. As these stories illustrate, there were a number of people who did not realize that they had HIV for years as they had not been tested. We ask that you please get tested regularly and have the tough conversations with the people you choose to be intimate with.
Normally we would like to think that we can trust the people that we are intimate with, but this is obviously not always the case. Through these discussions, we have learned of at least 6 people who were very likely infected as a direct or indirect result of intimate contact with DJ X and his lack of regard for the lives and well-being of those he is intimate with. There have also been allegations of drugging and rape, at least one of which has gone to court, but without success due to lack of sufficient evidence.  We have no idea how far this has spread, and have only come to know about it through the brave women that are speaking out to try to prevent others from being harmed in the future.  There are likely many more victims, either that are totally unaware that they are infected or who have believed his lies that he did not know that he had HIV. We do know that there are others that are hesitant to come forward and are trying to cope with the devastation on their own.
The objective of this article is to create awareness and to build a community support system. If this person will not take responsibility for his actions, then we as a community must do what we can to protect one another.  While several of the women have tried to press charges and cooperate with authorities, many of the reported incidents occurred before he was first known to have tested as HIV positive and, therefore, detectives need additional evidence to build a solid case against him. If you or someone you know is in a similar situation, please know that there are people in your community that are willing to help and support you.We encourage those who have been victimized to reach out to the local authorities and report the incidents. As mentioned earlier, it is difficult to prosecute individuals for such crimes without the right evidence, but each victim that takes a stand is one step closer to stopping these crimes from continuing. Your bravery could prevent others from becoming infected with HIV.
For more information on the disease and limiting the risk to yourself and those around you, please check the CDC's HIV page at wwwn.cdc.gov/hivrisk/.
Access to certain drugs such as post-exposure prophylaxis (PEP) can stop the transmission of HIV when taken within 72hrs after unprotected sex. For more information visit: https://www.hiv.gov/hiv-basics/hiv-prevention/using-hiv-medication-to-reduce-risk/post-exposure-prophylaxis
HIV can take 4 weeks to 3 months to show up on a test. During this time, a person can transmit the the disease without even knowing they have it. With early intervention and proper medical care, a person who contracts HIV can still live a normal life. Visit this website for testing locations near you: https://aidsvu.org/locators/testing-sites/
………………………………………………………………………………………………………………………………………….
Expondo uma perigo em nossa comunidade
Há uma doença fatal sendo transmitida na comunidade da dança e em outros lugares por uma pessoa em particular. Por muitos anos, essa pessoa tem negado ser portadora do HIV e tem transmitido o vírus a pessoas de, pelo menos, quatro cidades dos EUA e do mundo e há indícios de que mais cidades podem estar incluídas. Com o Dia Mundial da Luta Contra a AIDS se aproximando, gostaríamos de chamar a atenção para esses eventos para evitar que mais pessoas contraiam esta doença incurável.
Desde que soubemos dos casos, falamos pessoalmente com muitas das vítimas que nos confidenciaram suas histórias. Essas pessoas se abriram conosco na esperança de evitar que a doença se espalhe ainda mais e para encorajar aqueles já afetados a buscar apoio, bem como para descobrir como eles podem ajudar a pôr um fim no que está se passando.  Para manter a privacidade e para protegê-las, alteramos os nomes das mulheres, muitas das quais entraram em contato corajosamente e compartilharam as suas histórias conosco.
Esperamos que a divulgação destas histórias ajude a alertar amplamente sobre o que está acontecendo e incentive as pessoas a se esforçarem para proteger a si mesmas, bem como a outras pessoas. Queremos que todas as pessoas afetadas pela transmissão ou por algo semelhante saibam que não estão sozinhas e que há organizações de apoio dentro da nossa comunidade e que as autoridades de diversos países estão trabalhando para fazer justiça a esses crimes. Não hesite em falar comigo para que possamos ajudar, ouvir e direcionar você a pessoas que passaram pela mesma situação e que podem ajudar.
Certamente, há mais vítimas do que as dispostas a falar conosco…. Algumas delas muito abaladas para se sentirem confortáveis para falar agora. O que sabemos é que já em 2011, quem sabe até antes, um instrutor e DJ muito conhecido na comunidade da dança tem transmitido conscientemente o HIV, mesmo depois de algumas mulheres terem informado a ele que contraíram o vírus dele e mesmo após ser fato comprovado que ele se submeteu a um exame que o confirmou como soropositivo. Vamos nos referir a ele como DJ X neste artigo (ainda que não seja o seu nome verdadeiro) para proteger a privacidade das pessoas envolvidas.
Março de 2014 – Sul dos EUA
Kyla está sentada na sala de exames do consultório médico, as mãos suando, o coração acelerado. Faz várias semanas que ela não se sente bem. Ela tem se sentido cansada e tem dores em certas partes do corpo, então decide fazer um check-up completo.
A médica abre a porta e a cumprimenta com uma expressão um tanto nervosa no rosto. A doutora se senta de frente para Kyla. "Obrigada por voltar aqui hoje," agradece a doutora. "Você tem alguma ideia do porque nós a chamamos de volta?" "Não," responde Kyla. Ela prossegue; "Eu sinto ter que dizer isso e sinceramente eu nunca disse isso a ninguém antes…" O coração de Kyla gela de imediato. A médica já tinha confirmado que ela não estava grávida e que não estava com câncer. Mas, nada poderia preparar a Kyla para o que está por vir.  "Você contraiu HIV."
A pouco menos de um ano, Kyla e seu parceiro de dança chamaram o DJ x como artista convidado para dar cursos e tocar músicas em seus eventos sociais. Eles estavam colaborando para fomentar o meio artístico local. Depois dos cursos, um grupo de professores e de alunos saiu para beber. O DJ X trouxe algumas bebidas à Kyla antes de se oferecer para levá-la para a casa.  Ela acordou na manhã seguinte sem lembrar do que tinha acontecido, mas estava claro para ela que eles fizeram sexo.
Ela contou ao DJ X que tinha contraído a doença, mas ele negou que tinha o HIV e que havia sido o responsável por infectá-la. Até 2016, ele ainda não havia admitido para ela que tinha HIV ou AIDS e sequer havia pedido perdão. Ela contou sua história para as autoridades, mas foi dito a ela que não havia evidências de que ele sabia que tinha a doença quando ele a infectou.
2014 – Florida, EUA
Em 2014, ele começou a se encontrar com Gisele, como o relacionamento se tornou sério, eles decidiram morar juntos. Gisele percebeu que ele tinha hábitos prejudiciais à saúde e o incentivou a mudar seus hábitos e a cuidar mais de si. Buscando ser uma influência positiva, ela o incentivou a parar de usar drogas e a frequentar a academia com regularidade. Durante um exame de rotina no verão, Gisele fez um exame de sangue e foi diagnosticado que ela havia contraído o HIV. Ela contou a ele imediatamente, ele reagiu como se estivesse chocado. Em novembro de 2014, Gisele insistiu para que o DJ X fizesse o exame de HIV e o forçou a ir a uma unidade móvel de saúde que fornecia os exames gratuitamente. Foi confirmado ele tinha o HIV e, logo após o teste foi constatado que estava com AIDS também. De acordo com a Organização Mundial da Saúde, leva de 5 a 10 anos para uma pessoa, sem tratamento, passar do HIV a AIDS.
Mais tarde, Gisele soube por uma outra mulher local que se relacionou com ele em 2013, que também tinha contraído o vírus dele. Essa mulher havia informado a ele do contágio naquele mesmo ano, mas foi ignorada. Agora, ela tem uma família e está hesitante em falar com as autoridades, mas Gisele continua a tentar levar o caso à justiça para pôr um fim a esses incidentes; trabalhando com um detetive, apoiando outras vítimas e incentivando que elas também se expressem abertamente.
Europa Ocidental, dezembro de 2016 a abril de 2017
No fim de 2016, Jackie começou a se sentir muito mal e foi consultar seu médico. Jackie viveu na Flórida em 2011, e teve encontros com o DJ X. O médico realizou os exames que confirmaram a contração do HIV.  Sem perder tempo, Jackie contou ao DJ e pediu que ele também fizesse um exame. Ele disse que estava "chocado", mas estava viajando e não poderia fazer o exame.
Em janeiro, ela implorou: "você conseguiu encontrar um lugar [para fazer o exame]? É muito importante para nós dois sabermos se você não tem o vírus e se está saudável… Eu penso nisso todos os dias". Ele se esquivou.
Em fevereiro, ela estava refazendo os exames e ele enviou uma mensagem prometendo "você vai ficar bem e despreocupada, você vai ver."
Em abril, com os resultados do exame agora conclusivos, Jackie escreveu para DJ X, "eu tenho uma doença incurável."
"Não acredito. O que aconteceu?" ele perguntou.
"Eu tenho HIV…" respondeu Jackie.
"Sério?… Ah! Minha querida isso não é nada bom," escreveu ele.
Europa Oriental, 2017
Valentina dormiu com ele durante um relacionamento casual algumas vezes de 2012 a 2016, mas ele nunca contou que tinha a doença, nem mesmo em 2016 depois dele já ter feito o exame que confirmou que ele estava com AIDS. Em 2017, ela fez um exame e foi confirmada como soropositiva. Ela é imigrante em seu país de residência e estava passando por dificuldades financeiras. Ela não tem como pagar um plano de saúde, e por isso, não conseguiu receber tratamento.
Depois de um tempo, Valentina ficou sabendo que uma conhecida tinha dormido com ele em dezembro de 2016, mas não tinha contraído a doença. Quando essa conhecida perguntou ao DJ X no começo de 2017, se ela deveria se preocupar com os rumores e fazer um exame, ele disse que não havia necessidade.
O diagnóstico precoce do HIV pode evitar que a doença se espalhe e, com os medicamentos atuais, é possível reduzir drasticamente os danos que o vírus provoca no organismo e o torna menos contagioso. Como estas histórias exemplificam, há muitas pessoas que não sabem que tem o HIV durante anos porque não fizeram um exame. Pedimos que você faça o exame regularmente e tenha conversas francas com as pessoas com quem escolhe se relacionar.
Nós costumamos pensar que podemos confiar nas pessoas com quem nos relacionamos, mas claramente nem sempre é assim. Por meio dessas conversas, ficamos sabendo que, muito provavelmente, pelo menos 6 pessoas foram infectadas como resultado de um relacionamento direto ou indireto com o DJ X e da falta de consideração dele pelas vidas e pelo bem-estar das pessoas que se relacionaram com ele. Houve acusações de entorpecimento e de estupro contra ele, pelo menos um dos casos foi julgado, mas sem sucesso devido à falta de provas suficientes.  Não temos ideia do quanto o vírus se espalhou, e só ficamos sabendo sobre o caso por meio de algumas mulheres corajosas que se expressaram abertamente para tentar evitar que outras pessoas sejam prejudicadas.  Provavelmente, há muitas outras vítimas que ainda não sabem que foram infectadas ou que acreditaram nas mentiras que ele não sabia que tinha o HIV. Sabemos que há outras pessoas que estão hesitantes para vir a público e estão tentando lidar com a desolação por conta própria.
O objetivo deste artigo é promover a conscientização e formar uma organização de apoio comunitário. Se essa pessoa não se responsabiliza pelas suas atitudes, então nós, como uma comunidade, devemos fazer o que for possível para nos proteger.  Embora muitas das mulheres tenham tentado levar casos aos tribunais e cooperar com as autoridades, muitos dos incidentes ocorreram antes de se confirmar a presença do HIV em um exame dele, por isso, os detetives precisam de mais provas para formar um caso sólido contra ele. Se você ou um conhecido estiver numa situação parecida, saiba que há pessoas na sua comunidade dispostas a ajudar e apoiar. Incentivamos as pessoas que foram afetadas a falar com as autoridades locais e relatar os incidentes. Como mencionado, é difícil processar os perpetradores por esses crimes sem as provas adequadas, mas cada vítima que relata o seu caso é um passo a mais para impedir que os crimes continuem. A sua coragem pode evitar que outras pessoas sejam infectadas pelo HIV.
Para obter mais informações sobre a doença e reduzir os riscos para você e para as pessoas próximas, confira a página sobre o HIV do CDC no endereço: wwwn.cdc.gov/hivrisk/.
O acesso a certos medicamentos, como a profilaxia pós-exposição (PEP), pode parar a transmissão do HIV quando tomado dentro de 72 horas após o sexo desprotegido. Para mais informações, visite: https://www.hiv.gov/hiv-basics/hiv-prevention/using-hiv-medication-to-reduce-risk/post-exposure-propilaxis
O HIV pode levar de 4 semanas a 3 meses para aparecer em um teste. Durante este tempo, uma pessoa pode transmitir a doença sem sequer saber que a tem. Com intervenção precoce e cuidados médicos adequados, uma pessoa que contrai o HIV ainda pode viver uma vida normal. Visite este site para locais de testes perto de você: https://aidsvu.org/locators/testing-sites/
About: Eric F
You may also like...
Sorry - Comments are closed