Xandy & Evelyn – Our Candid Interview With the Headlining Instructors of the ZNL Music Festival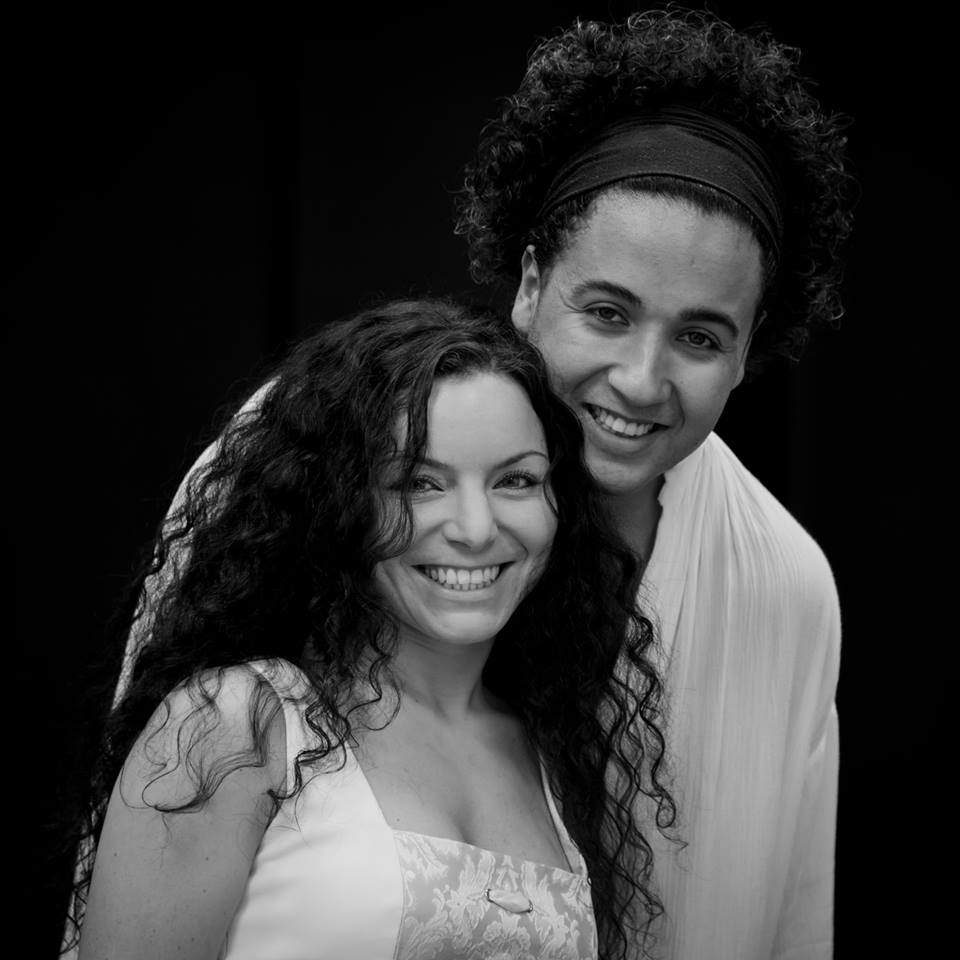 The first Zouk Night Love (ZNL) Music Festival kicks off August 28, 2015, on the warm and exotic shores of Rosarito Beach in Baja California, Mexico. This is the first festival of its kind that not only focuses on thrilling multimedia musical entertainment by the best Zouk DJs, producers and singers in the industry, but also features some of the best dance instructors and performers in the world. One of the event's most exciting confirmations:
Exclusively headlining the dance line-up: Xandy Liberato and Evelyn Magyari!
Zouk royalty, Xandy and Evelyn are one of the most sought after couples at congresses throughout the world and ZNL will be their first North American event thus far. This incredible duo took time out of their hectic schedules to talk one-on-one with Zoukology about their partnership, dance styles, personal lives and the ZNL Festival.
United By Lambada:
An interesting fact I found out about these two is that they both credit the 1989 hit single "Lambada" (by French-Brazilian pop group Kaoma) with sparking their original flame for Zouk.  Twenty-six years after that song exploded on the Brazilian pop stations, here they are together touring the world and spreading their passion and knowledge.
Something else I found intriguing is when I asked them to describe their Zouk "style," they said their only request was to leave the name as it is; "Brazilian Zouk." Xandy explained that they prefer not to tag, brand or change the name of the dance because all they do is "add technique." A humble and refreshing perspective!
A Little Background:
Xandy Liberato:

Xandy is originally from Sao Paulo, Brazil. He started dancing at the age of 16 to Axé (a form of samba) and then went on to study Brazilian couples' dances for six years. In addition, he has training in contemporary dance, hip hop, musical jazz, Afro-samba Orixás and Afro-Brazilian dance. Xandy traveled to Europe where he studied Zouk in England and contemporary dance in Spain. He currently resides in Valencia, Spain.
Evelyn Magyari:

Evelyn was born in Târgu Mures, Romania but grew up in the Netherlands. At 6 years old, Evelyn became intrigued by Lambada and begun taking dance classes and dancing on performance teams. She also practiced gymnastics for 8 years, another passion which she attributes to helping condition her body. Evelyn has traveled throughout the world learning Zouk technique from various instructors. She also resides in Valencia, Spain.
Falling In Love With Zouk:
Xandy: "The time that I really started to love Zouk was in 2005 in London where I studied this dance with Heber Nunes, Patricia Cruz, Braz dos Santos, Giovanni Ferrari, Rosa Nazira and Baya Benarfa. We performed almost every day! I had some amazing times with them! After that experience I continued dancing Zouk with the influence of all those teachers. They have brought me where I am today."
Evelyn: "One thing for sure is that I love dancing to all genres of music. So you can guess why I fell in love with Zouk. What initially captivated me was the beautiful diversity of the music and diversity of movement. Once you're in love, you fly!"
Their Personal Zouk Style:
Xandy: "At the moment, I specialize in mixing Brazilian dance with contemporary technique. My personal style is based on the diversity of all the dances I've studied and my vast exposure to multiculturalism stemming from my time in Brazil, Africa and Europe throughout the years. I don't prefer one dance style over another; each dance has something special that adds to my conscious psychophysical experience of movement, feelings and creativity."
Evelyn: "I love to interpret my feelings towards the music through dance. Throughout my years dancing Zouk I have traveled to many countries and studied with many different instructors whom I am most grateful to have learned from. Those achievements have shaped my Zouk style as it is today. Now I love sharing my passion and knowledge (gained from those proud experiences) with others."
How They Met:
"We had met many times at various congresses where we both taught separately. One day we got caught up in conversation and decided to give it a try together. The development process required us be open minded, have respect for one another and have a similar philosophy that anything is possible through creativity. We also both had a strong passion for sharing seeds of the dance with the world. We have been dancing together for almost three years."
"Another thing that is important for our partnership is that we are constantly present in the dance. Not just physically and mentally, but psychophysically as well. Zouk is not just about movement, but about breathing, sensations and emotions."
Dance Philosophy:
"We dance traditional Zouk while introducing contemporary dance techniques, our own inspiration from all of the Zouk teachers who have influenced us, west coast swing, samba rock and our personal dance backgrounds. These experiences stimulate our style and we don't put limits on ourselves. Our philosophy about choreography is we work hard not to do anything for our egos or for the public. We just do what we really feel is necessary for the choreography to work."
Liberato Art Movement:
"We just opened our dance company 'Libarato Art Movement' and we are preparing teachers and dancers for the company so we can dedicate more of our time to traveling, touring and sharing Zouk with the world."
West Coast Swing:
"This year we became involved in west coast swing while at the Brno International Music Festival in Czech Republic. They had WCS at the same time as Zouk and we were enthusiastic to learn this dance because it is fresh and amazing to do. Just loving it! Now we are trying to incorporate WCS into our dancing."
The ZNL Music Festival:
Xandy: "At the moment it is very difficult for me to obtain a visa (Evelyn doesn't need one). I am waiting for my Spanish passport. Many organizers invite us for tourism travel which makes obtaining a visa even more challenging, especially with the crisis here in Spain. The embassy assumes that I want to go to other countries to build another life, which of course is not true!  Luckily, the ZNL Music Festival was organized in such a way that I can attend without the need for a visa. We are very excited to attend and to travel to that part of the world. It will be my first time in Mexico and my first time eating authentic Mexican food! Even more amazing are the instructors and DJs who are participating too. We are really so thrilled to be a part of this!"
Personal Lives:
Xandy: "My base of life is my family; my wife and my son. They make me wake up every morning with a smile on my face!"
Evelyn: "I live on my own, waiting for my prince on the white horse! Hehehe!"
Fun Facts About Each other:
Xandy: "I think Evelyn is a turtle (hehe). Don't ask why. She is so small!"
Evelyn: I still need to explain to Xandy in English the definition of 'pull' and 'push' after working together for almost 3 years. Also, Xandy hates to wear shoes."
Influences And Inspirations:
"The following are a list of dancers and musical influences who we find inspiring. There have been so many throughout the years so apologies if we leave anyone off this list."
Dancers:
"Alex de Cavalho, Mathilde, Adilio Porto, Carlos da Silva, Fernanda da Silva, Pavla and Ludek, Daniel and Leticia, Gilson Damasco, Natasha Terekhina, Xavi and Laura, Pasty Pieternelle and Dotty, Josta Oneil, Marcello Ball and Irina, Freddy and Andressa, Maxim and Anastasia, Marcin and Ewa, Willem and Sasha, Adam and Claudia, Rene Zouklovers, Claudio Gomes, Ziko, Claudia de Vries, Solange Dias, Joe Koniak, Braz dos Santos, Patricia Cruz, Heber Nunes, Marcello and Tania, Ailton, Jan Lachemijer and Anni Kinast, Junior, Chun Kit Lai, Wakko and Masha, Papagaio and Olaya, Arthur and Larissa, Leo and Becky Batista, Bruno and Eglantine, Berg Dias, Giovani Ferrari, K-yo, Arkhanjo, Mafie Zouker, Renata Pecanha, Jorge Peres, Ruana Vasques, Val Clemente and Thayna, Roderigo and Karina, William dos Santos, Anikas, William and Paloma, Lenka, Jakub and Lucia, Kadu and Larissa, Audrey and Allisson, Kamacho and Joanna, Renato Veronezi and Babi, Elena and Luizinho, Dadinho, Yuval and Michaela, Diana Wrneck, Ule Adamson, Pedrinho Mattos, Lidio and Monique, Rodrigo Ramalho, Renato Ramalho, David Kay, Sofia and Luciano, Graziella Pisano, Dragon and Bruna, Bebe, Abdel Zouk, Ruanita Santos and Dirk Kleber."
DJs:
"Mafie Zouker, Arkhanjo, Freddy, Shing, LionX, Kakah, Alan Z, Kadu, Nymf, Brandon ZK, NYX, Calado, R Zouker, Dobke, Cronus, Vini, Bigzouk, Isreal Szeraman, Nayan and Katharina."
To purchase tickets to the ZNL Music Festival visit:
http://www.eventbrite.com/e/west-coast-zouk-tour-tickets-14335023441
About: Danielle Marie
You may also like...
Sorry - Comments are closed
Allan Z ft Ficci – Senses Overload (ft. Laura Hahn) Remix