A Mingling of Generations on the Dance Floor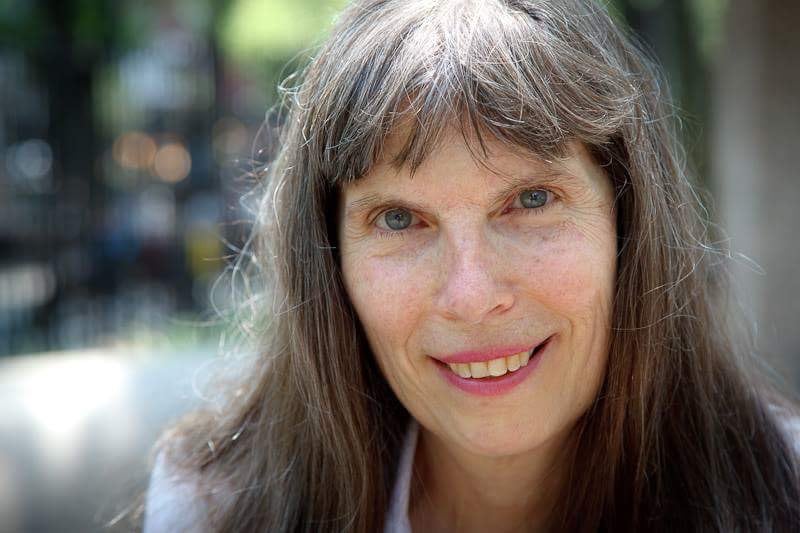 Since I recently turned 65, aging has certainly been on my mind. Having spent a lifetime on the dance floor and planning to continue dancing into my later years, I started looking at my place in our world of dance. Elders sometimes drop out of social scenes and suffer isolation and shame. But, as the song in West Side Story declares; "there's a place for us…". ALL of us.
In many traditional cultures, anywhere that dance is important, grandmas and grandpas get out on the dance floor with their kids and grand kids and boogie all night. This is true of certain Native Indigenous, Latin, African, Middle Eastern, Asian and many PanPacific cultures. YouTube is filled with silly videos of our elders strutting their stuff and being sassy, flirtatious and mischievous (many of which I've posted on my "Inspired Aging" Facebook page).
​When it comes to our youth oriented American culture there seems to be a mixture of attitudes when it comes to a mingling of the generations within dance. All ages are welcomed to the folkloric versions of certain dances including Contra Dance, Cuban Salsa and various line dances, as well as all types of Ballroom dancing. However, it seems as though modern versions of Salsa, Sensual Bachata, Urban Kizomba, stylized Zouk, and modern Tango have either become so fast or so complex that one sees mostly younger people on the dance floor.
​When we decide to upgrade our vision of aging and incorporate elements of self-discovery, self-expression and a deepening of social connections, we can see dance is perfect for all ages. What is also perfect with this upgrade is that social dancers in their 40's, 50's, 60's, 70's, 80's, 90's and onward benefit from what dance has to offer and never have to feel they are too old, slow or can't keep up.
When we elders feel welcomed on the dance floor we open the door to a world of artistic expression that very few get to experience. We can redefine aesthetics and bring decades of life experience to our musicality and movement.
​It's easy to see what we elders get out of this deal; breaking down barriers, redefining and revolutionizing our concepts of aging and having a blast while we spin, twirl, lunge, listen and enjoy the social connections. But what about dancers in their teens, 20 and 30s? Is there a benefit for you in mingling with an older generation of dancers?
Well, being open to our elders' experiences, their ability to take a LIFETIME of laughter, mistakes, challenges, and whimsy and share all that with us through dance, is actually an honor and a gift.
Our new paradigm is to get older with adventure, grace and dignity. If there are never role models for this, especially on the dance floor, what happens next? The old paradigm might kick in. Then do we stop dancing because we have aged out? Do we feel less and less sure of ourselves and our welcome at socials? Do we carefully select our wardrobe to hide our perceived imperfections, sagging skin, wrinkles, age spots, thinning hair? Do we rationalize that we just don't enjoy dance as much as we used to? ​Not if there are dancers the age of our mom, aunties or grandma, or our dad, uncles or grandpa pulling us out on the dance floor and forcing us to see that there are no limits and no end to the fun and connections that are available to all of us at any age.
​From my experience, it is especially important for our Zouk teachers and mentors, many of who are barely in their 30's, to foster a belief in this intergenerational model to expand our community and make it the family we all crave. The sense I have always had is that all are welcomed into our Zouk family. My concern is the culture outside of our Zouk community and the toxic view of aging and disability it portrays.
We all must work hard to create a dance floor oasis where we all benefit from being together, sharing in a safe space and welcoming all ages and backgrounds to the fertile soil that is our Zouk garden! (Uh oh..starting to sound like Ryel!)
As a special treat I have asked several of my dance buddies and younger teachers to tell us why they dance and how they approach connection with their partners in a timeless world. This was in response to a 20 something woman I met at a social who shared that she already thought she might be too old to continue to dance for much longer. I wanted her and others who have any doubts about being on the dance floor to hear what a lifetime of dance can bring to each of us.
Bill Brodie – Blues and Zouk dancer extraordinaire:
"When you dance, you're transported by the music – which can be soulful or exuberant – and also engaged in a joyful creation with your partner. Each dance is different and expresses what you feel in the music, your mood, your and your partners' personalities, and the spirit of the musicians. Dances, like songs, tell a story; they connect you with essential human experiences like love and lust and weariness and solitude. As you get to know each partner better, you learn to *listen* to each other. Learning dance technique improves your vocabulary and expressiveness, improves body awareness, and connects you with gifted teachers and a huge variety of interesting, creative fellow learners. At social dances, sitting back and seeing the differences in styles of people dancing to the same song is amazing and inspiring. And as someone said at one of the first dances I went to, "How could there possibly be anything better to do on a Friday night?"
Darcy Jan Weiss – Bachata, Salsa, West Coast Swing, Zouk (did I leave anything out?):
"Dancing is freedom – freedom from the world at large, freedom from the mundane tasks of life, freedom from thinking too much and too hard, freedom of your soul.  I dance Zouk because it is love, kindness, patience and tolerance. To dance is to fully express yourself and soar in a way like no other.  I dance because I can lose myself in the music, become one with the music, move my body and elevate my heart and soul.  It is fulfilling in and of itself at any level of capability and any age. I personally chose to dance because it was a dream and a fear, but I learned you are never too old or too young to dance, and your fears can be diminished and dreams should be pursued."
Vivian Young – West Coast Swing maven:
"I love music, and dancing allows me to express a mood that the music dictates."
Gary Russo – West Coast Swing, Blues, Foxtrot and Zouk primo dancer:
"One of my earliest childhood memories is of dancing along with kids on a children's variety show. As a kid I loved to dance but as I grew a little older I danced less and less to the point that I didn't dance much at all. A few years back I decided to try partner dancing and I can still feel the joy that I felt taking those first few lessons. It's strange how we lose touch with the things that brought us joy as children and I guess that is very much a part of why I love to dance. At its best dancing connects me to that child, to a part of myself that is unchanged, almost eternal and the beauty of partner dancing is that I get the chance to share that with another person."
Shelby Joy Cole – International Ballroom, Salsa, Bachata, Zouk Instructor, Kizomba, Hula, Tahitian, among many others:
"To me, the age of the person I dance with does not factor into my willingness to dance with him or her. Social dancing is about experiencing the culture that everyone has to share through physical expression. Everyone should approach a dance with a body and mind open to the different possibilities that each individual has to offer."
Jessica Lamdon – ZenZouk Instructor, performer, Ballroom, and Latin:
"It's important (to dance with people of all ages) because we connect with bodies movement and energy.. And I believed none of that has an age limit. We all learn from one another."
I believe that bringing generations together has benefits for all and breaking up stereotypes has always been a passion of mine. My goal has always been… to blow minds!
-by Christine Sotmary
About: Christine Sotmary
You may also like...
Sorry - Comments are closed
Allan Z ft Ficci – Senses Overload (ft. Laura Hahn) Remix