Exclusive Interview with DJ Dravid Shiv May 2017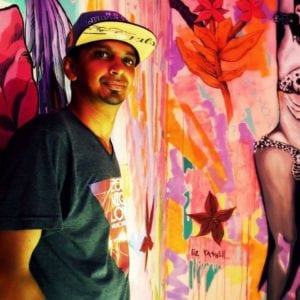 Ask any mover and shaker in the global zouk scene about their favorite DJs in the U.S., and San Francisco based Dravid Shiv winds up on everyone's short list of top talent. Zoukology's music editor, Just Jacob, caught up with DJ Dravid following his incredible sets at the SF Mini Zouk Weekender, ft. Sarah Zuccaro, Just Jacob, and DJ Dravid back in April 2017. We wanted to learn what one of America's top DJs had to say about the state of zouk today with particular attention given to their area of expertise, the music. Zoukology's questions are in italics with DJ Dravid's responses in regular typeface.
Zoukology: Tell us about yourself! In a nutshell, how do you like to introduce who you are and what you do? Also, given that you DJ a lot of different styles of music, how did you get interested in and DJing zouk in particular?
I'm Shiv aka DJ Dravid, DJ and trained dancer of zouk, kizomba, bachata, and West Coast swing. I'm based in the San Francisco Bay Area. I've always been a fan of music with an open mind. Some of my friends call me an anomaly since I thoroughly enjoy listening to traditional musical genres, rich with live instrumentation, as well as heavily synthesized electronic music–plus the fusion of both. I got into DJing through dancing, starting with salsa in college, then dabbling with competitive ballroom and Argentine tango. I found my first true dance love in West Coast Swing (WCS). Once I got addicted to that, I started creating playlists and building my music collection. WCS exposed me to a wide variety of music, ranging from old blues to 90s R&B, contemporary pop, hip-hop, acoustic covers, etc. Around that time, I was also a member of an urban bachata fusion dance team, performing at Latin events and festivals. So, I was adding a lot of bachata music to my music library and eventually started DJing local WCS events in the Bay Area.
Kizomba convinced me to get serious about DJing because with kizomba I fell in love with the music first and then the dance. There is rarely a pause in the music at kizomba parties as opposed to Latin or WCS parties. Since I was more of a playlist style DJ at that time who did not continuously mix the way I do now, I didn't initially pursue DJing kizomba. Nevertheless, I was frustrated by the overall quality of the kizomba DJing in my scene back then, and I believed I could do a better job if I just learned how to continuously mix, thanks to my experience with WCS and Latin events plus my ever growing collection of tracks. There were only a handful of true kizomba DJs in America at that time outside the PALOP community. So, I enrolled in professional DJing programs tailored for club DJs to learn the craft of continuous mixing, and I began training with PALOP / Lusophone DJs to learn more about kizomba music and everything else that falls under that wider kizomba / semba / Caribbean zouk umbrella. I invested in some equipment, started posting short mixtapes online, and began playing at local kizomba socials. The more people liked what I was playing, the more I began DJing kizomba at bigger festivals and parties.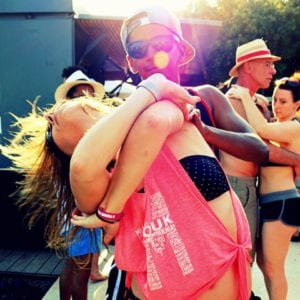 Brazilian zouk was still in its nascent stage–not only in the Bay Area but for most of the country beyond a few major hubs like New York, Seattle, and Los Angeles. On the other hand, I had already been exposed to zouk during my WCS days by the time dedicated zouk congresses began springing up in the U.S. When zouk started to take off in the Bay Area as well, I began learning how to dance zouk and then familiarized myself more with the music. There was more zouk lambada in California back then, and the music that people loved to dance Brazilian zouk to was mainly ghetto zouk, kizomba remixes, and some classic cabo zouk. With all those pieces in place, it was easy for me to transition into a fully fledged, Brazilian zouk DJ around 2012 to 2013.
Zoukology: You are not only one of the best zouk DJs on America's west coast in particular, you are also one of the first in the U.S. as a whole to develop a deep understanding of how zouk works musically as opposed to related genres, like kizomba. What are some trends you are seeing in the growth of zouk in the States from a musical perspective? What are some ways that the scene either needs to grow or simply could grow going forward in terms of musical quality, influence, size of participant base, etc.
I think being a trained DJ and dancer plus having an esoteric taste in music helps me understand better what musical genres work best for each dance. This batch of skills and experience also helps me push the boundaries a bit, exposing the dancers to new music that they can dance zouk to that they may not have considered at first.
A lot has changed since I first started DJing zouk. Again, in the past it was mainly ghetto zouk, zouk or kizomba remixes, etc. that people preferred. But now, people zouk to everything in which they can find a zoukable rhythm regardless of genre. Of course, the way Brazilian zouk was originally created from zouk lambada and how it has evolved since then plays a big factor here. For anyone interested in learning more about this, I highly recommend attending an event featuring a session on the history of Brazilian zouk with Renata Peçanha or Adilio Porto, whom I consider to be the co-creators of Brazilian zouk. Barring this, dancers should at least check out one of their print or video interviews on the topic. Another recent, influencing factor is the way that more instructors have been doing zouk demos and performances to newer musical genres that weren't considered a part of the Brazilian zouk musical umbrella in the past. Additionally, producers who are creating either original songs or remixes by fusing different musical genres together with a zouk rhythm really push the envelope with their creativity, and this has been happening for at least a decade or more now. So, we have this virtual ocean of music that people can dance zouk to currently, and DJs who take advantage of all these diverse styles of music in their sets inspire others to try dancing to new music in a new way.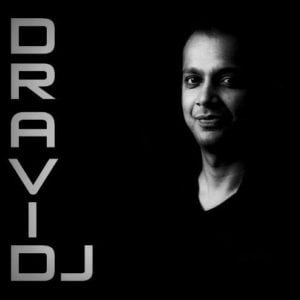 One way the scene could continue to grow going forward is by people in positions of influence encouraging dancers such that they travel to various zouk events more. This will expose dancers to all these different styles of music and enhance their dancing skills. Then, when they go back to their respective scenes, those well-traveled dancers will push their local promoters and DJs to step up the quality and perceived value of their local scene's events, which in turn creates more opportunities for inviting outside teachers and DJs to contribute, too. I believe this will create a snowball effect that will help the growth of the dance at large.
Zoukology: Let's get to the music! First, what's a hot, new track you love dropping in your sets? What makes this track so cool compared to everything else out there right now?
This is a really difficult question to answer because I have a list of hot, new zoukable tracks that grows by the day! Since I have to pick one, I will go with "Remember" by TroyBoi, which is a remix of "Remember Me" by Blue Boy. There are so many things about this track that make it so cool. First, it gets the dancers pumped when that first beat drops because that first beat loop is so bass-heavy, complex, and deep. The whole track is so rich–the samples, the trap beats that pop in now and then, the bassline, the synths, etc. As a DJ who emphasizes versatility and plays diverse styles of music, it is really difficult to present a single style or sound that can make people say, "Dravid is ON!"  But I have a few tracks like this one that help my sets really stand out in the crowd. Also, as an aspiring producer, this is one of those tracks that I listen to on repeat, analyzing the production and learning from it.
Zoukology: Second, what's an old standby track that consistently earns a spot in your sets? What song just works over and over again no matter how many times you play it?
I'd pick this one particular remix of Missy Elliott's "Get ur freak On." It's a kick-ass track that works all the time for both zouk and kizomba parties. And since it's kind of semi-exclusive remix that not many people have, dancers know that it's me DJing when I drop this track.
Zoukology: Third, what's something more experimental that might challenge a lot of zoukers but is definitely worth the effort to check out–whether it is new or old?
I'd pick this alternative / indie track called "Line It Up" by Stephen. What makes it a little challenging is, it doesn't have a constant zoukable rhythm or beat in the form of percussion. Plus, it has a lot of pauses and breaks for dancers to play with together, and the mood and the energy varies a lot across the song. Still, it works for zouk, West Coast Swing, and even swouk, i.e. my absolute favorite dance fusion.

Zoukology: Where can people go to hear more of your work?
People can get updates about the events I'm playing, from my Facebook page: www.Facebook.com/djDravid. You can listen to my work online by following me on Soundcloud: www.Soundcloud.com/djDravid . I think I have more than 100 hours of music posted there currently, from live DJ sets to mixtapes and playlists.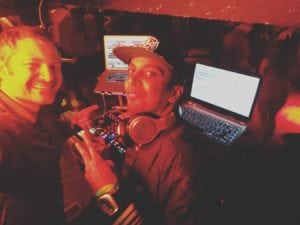 Zoukology: Final thoughts! Anything you want to share about any topic connected with zouk, where you think the zouk scene is headed musically, your hopes for zouk, etc.
I'd love to see more dancers enjoy their dance and the connection they have with their partners and pay less attention to the often inherited dance etiquette of wrapping up a dance after a single song to move on to the next person. Speaking as a dancer, my pet peeve is when the music pauses or there is a fade-out and fade-in after every song instead of a continuous mix–this just really breaks the flow.
When the music doesn't stop, I understand that it may be difficult for beginners or people who are used to only dancing a single song with each partner to break away from a partner with whom they don't connect very well! But it's always ok to finish a dance when one feels that this is appropriate, or even at a bridge of some sort in the music, and then move on to the next dance partner. With a continuous mix, dancers who are sharing a really great connection with each other and the music don't feel external pressure to end their dance after just one song. Of course, the one most responsible for creating this experience is the DJ, who must serve as a capable master of the party, setting the right tone, controlling the pace and the flow of the music, etc. across that more continuous style mix.
Most DJs like me strive to create this almost eternal experience for dancers every time we step up to the decks. So, when more dancers as well as organizers start to appreciate and express preference for this approach, the overall quality of music and people's uninterrupted dance experiences at zouk events will keep improving.
– fin –
Tags bay areadancedjdj draviddravid shivInterviewjust jacobmusicsan franciscozoukzoukology
About: Just Jacob
You may also like...
Sorry - Comments are closed