Teacher Spotlight: Xtine And the Seattle Zouk Scene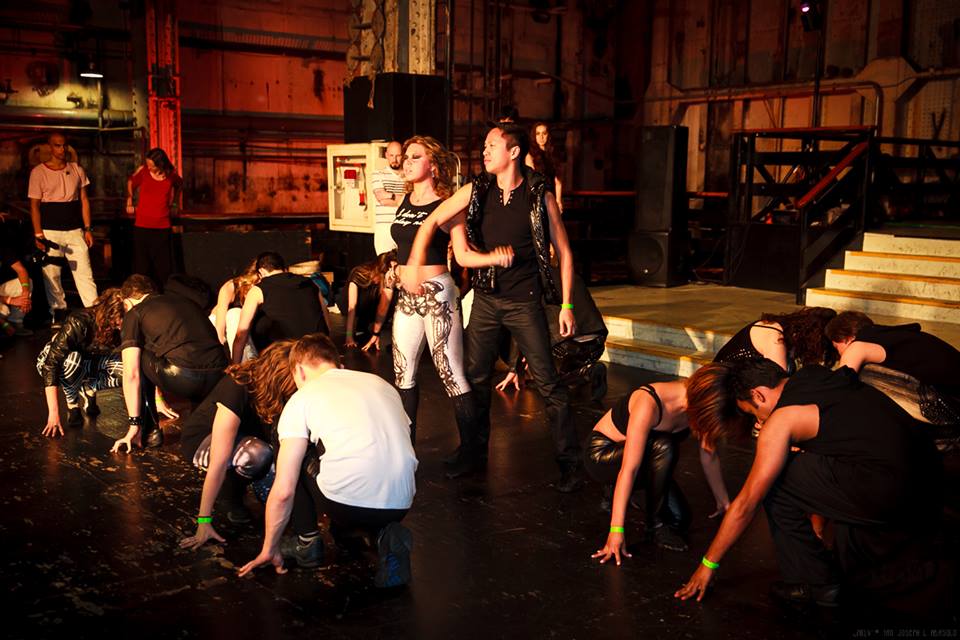 I still remember the first time I saw a demo for Brazilian Zouk, a dance I had never heard of, watching it in wonder and turning to the person next to me whispering, "I want to do that." Thus began my journey into the beautiful, artistic and wonderful world of Zouk.
It's now been almost 2 years since I saw that demo by Xtine (Christine Croci) and Vassili and took my first Zouk 101 class. As we come upon our 2-year Seattle Zouk scene anniversary, led by the aforementioned and truly mesmerizing Xtine, it's hard not to reflect on the amazing and trying times we've had as a community, what makes our community and style unique as well as the ways that Zouk has touched and had an impact on me personally.
First of all, there would be no Seattle Zouk scene without the drive, leadership and vision of Xtine. She spearheaded the Zouk program at Salsa con Todo (SCT) partnering with Robert Luu as her main lead. Xtine works tirelessly to help grow the community and consistently supports the improvement of her individual students (often at the cost of her own time, energy and funds). After initially starting classes at SCT and teaching a group of students a Zouk flashmob choreography in the summer of 2013, she created a Zouk dance team through which students learned patterns, worked on technique and connection and later performed at the LA Zouk Congress and other dance festivals. Currently, Seattle has a growing Zouk scene, with classes offered every week, including a 3-month Zouk immersion program designed and taught by Robert, weekly Zouk socials with rotating DJs, a training team, a performance team and workshops taught by visiting Zouk instructors. We are especially excited to be gearing up for our second-annual Dance Festival at the Center of the Universe now in conjunction with the Zouk Night Love Music Festival!
Xtine has over 20 years of classical dance training, combining jazz, ballet, modern and hip-hop to her Zouk style and technique. Her particular style is technical and innovative, with a strong hip-hop and contemporary flair and a heavy emphasis on connection and musicality, while staying true to her Rio and NeoZouk roots. Her dancing has more recently been influenced by West Coast Swing and the Swouk fusion movement. She brings years of experience as a performer and choreographer, and tries to impart those skills on her students, while making sure we're all capable and comfortable on the social dance floor. Xtine has high expectations for us, as her students (I once lovingly referred to her as a hard-ass) and we are better dancers because of it.
Obviously I'm biased, but I absolutely adore our Zouk community and think that we are just about the best ever (biased, like I said). We are a tight-knit community, full of dancers who are constantly trying to learn and improve and have fun while doing it. We teach our peers, support each other, invite one another to try other dance forms or body movement classes, practice together outside of class, reach out to other dance communities and generally live and breathe Zouk and evangelize the wonders of the dance so that others can do the same. Xtine and Robert have encouraged us to take on leadership roles whenever we can, combining our dance life with the rest of our lives and developing the skills and abilities required, all while helping us become the best dancers we can be. Our dance classes are full and our team members are constantly improving their technique.
Being part of a scene that is just starting out is both exciting and uncertain. We've had to constantly reexamine our strategies regarding who we partner with, what kinds of dances and communities we integrate with, how we can get the word out and make Zouk more of a household name, how to counter the fact that Zouk often appears to new dancers as too intimate or too hard, how to mix fun experimentation with injury prevention for new students, how to grow and create new leadership within the community, and the constraints around studio time, visas for international instructors, and the overextended, jam-packed nature of our modern lives. Despite that, we come together to share feedback, get advice, and grow as a community and as Seattle Zouk leaders, learning from mistakes and finding new paths.
Dancing Zouk and belonging to the Seattle Zouk scene has become incredibly important for me as a dancer and as a person striving to live a happy and fulfilled life. Zouk is beyond comparison in terms of how it allows you to play with the music and connect with your partner to create something beautiful for a few short minutes. I love it and seem to have "boom-chik-chik" permanently embedded in my head and heart and (just 2 years in) I can't imagine my life without it.
I am over-the-moon happy to be a part of the growing global Zouk community, sharing this beautiful, amazing dance form that unites us together in our love for it and incredibly excited to see what's in store for the future of the Seattle Zouk scene and where Xtine leads us next!
For more information or to purchase tickets to the Zouk Night Love Music Festival & Seattle's Dance Festival at the Center of the Universe visit http://www.eventbrite.com/e/west-coast-zouk-tour-tickets-14335023441
Tags Christine CrociFestival at the Center of the UniverseKelsey RoteRobert LuuSCTSeattleVassiliXtineZNL
You may also like...
Sorry - Comments are closed
Allan Z ft Ficci – Senses Overload (ft. Laura Hahn) Remix